Making data part of the web sticker
Here's my first submission for Jukesie's sticker stories project. I made this whilst I was working at Office for National Statistics in 2017. Leigh Dodds was working there at the same time and wrote some open data publishing principles.
Me and Andy Dudfield thought it would be good to turn the principles it a series of stickers and posters. I never quite got round to make a series, but this simple design and message, printed on some rather fetching holographic metallic material was a hit with open data Twitter.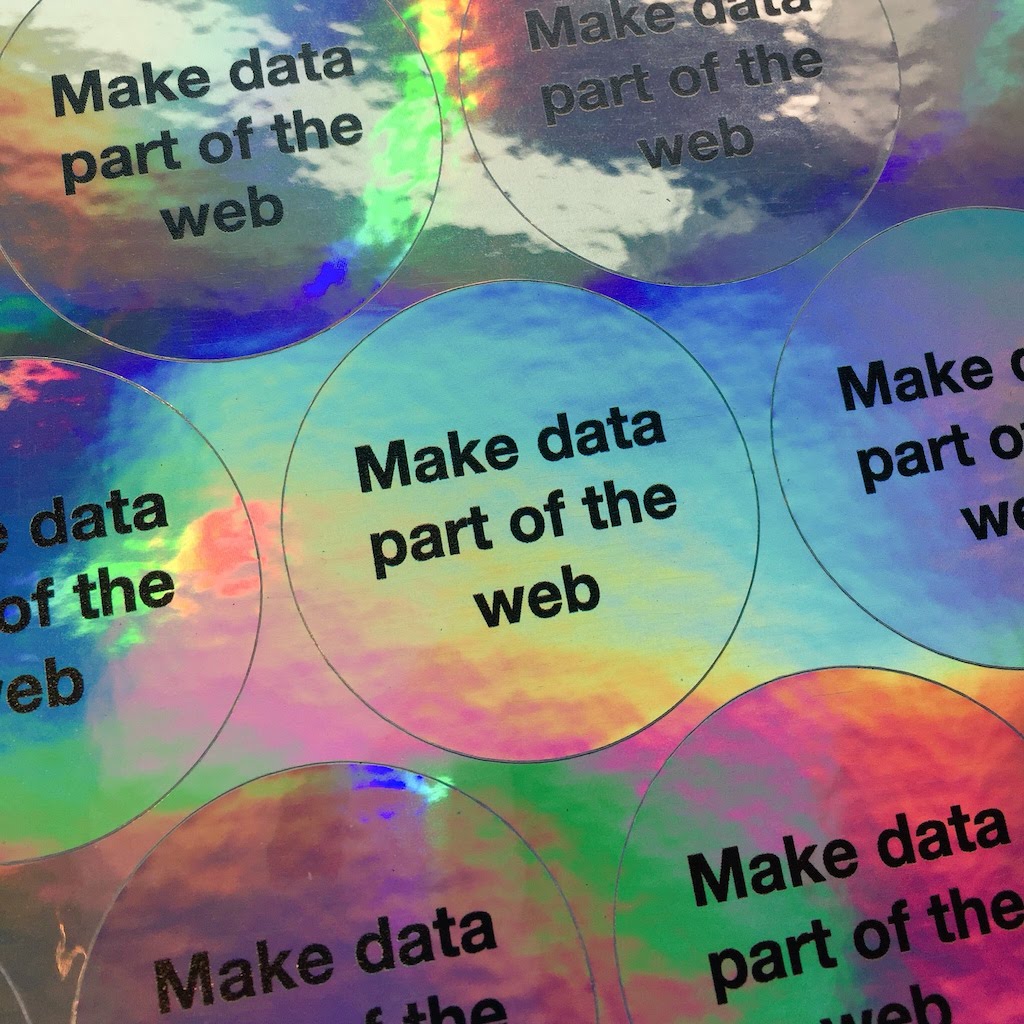 Get the sticker artwork PDF from GitHub